ZS and Milwaukee County substantially completes Milwaukee Public Museum Roof Replacement Project
Posted by:
ZS

on October 19, 2020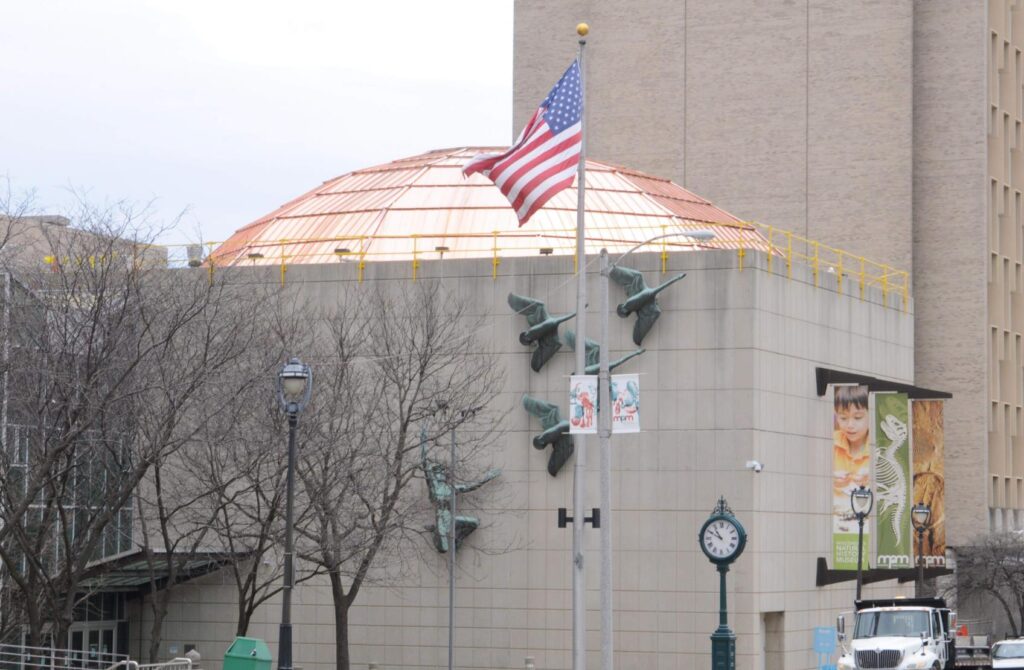 ZS was selected by Milwaukee County to provide professional consulting services for the roof replacement project at the Milwaukee Public Museum Dome Theater & Planetarium and connecting atriums. The Milwaukee Public Museum, located at 800 West Wells Street was built in the early 1960s, while the Daniel M. Soref National Geographic Dome Theater & Planetarium was constructed in 1995 as an addition to MPM.
ZS was retained to provide roof condition assessment, roof replacement design & cost estimates, and fall protection consulting & design. ZS provided final design & construction documents to replace the flat seam cooper roofing, the built-up roof system, and meet OSHA compliance for roof access and fall protection safety.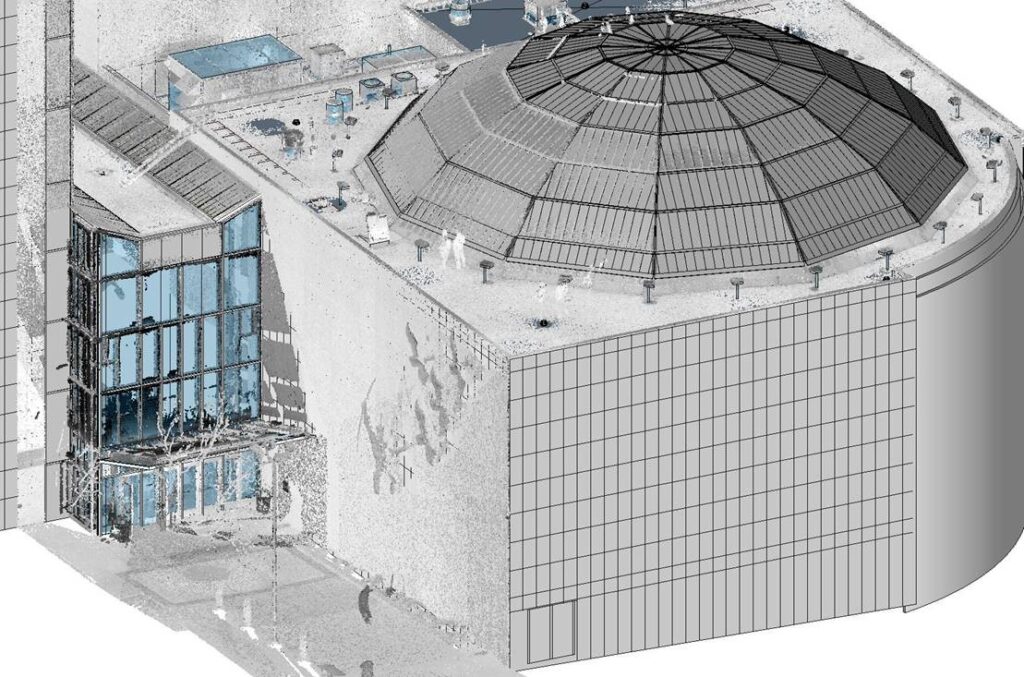 ZS' roof replacement design included an enhanced-energy efficient underlayment membrane on the copper dome and an enhanced and raised tie-in of the underlayment to the low slope roof system utilizing liquid membrane and sheet metal flashings. ZS' fall protection scope of work included assessment and design of new safety anchors and horizontal life lines at the base of the copper dome, temporary safety railing at the perimeter roof edges, and a custom steel stairway above the atrium skylight to access the atrium roof.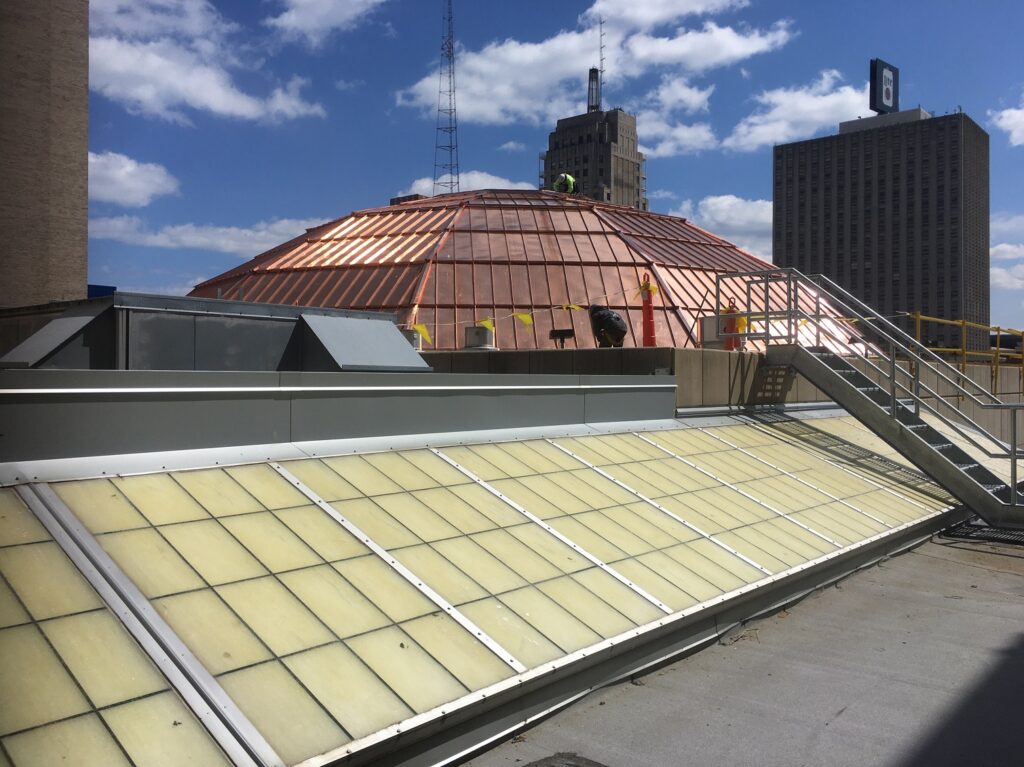 ZS also performed construction observation and administration services during construction.
Infrared (IR) Thermography Survey

New Copper Roof System