ZS Selected to Laser Scan and Develop Buiding Information Models (BIM) As-Built Records for over 1 Million Square Feet of Facilities at the University Of Chicago
Posted by:
ZS

on May 10, 2016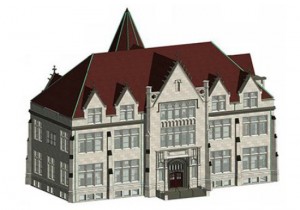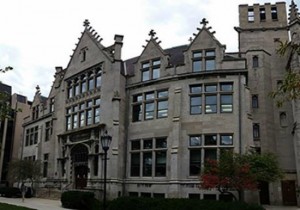 ZS was recently selected by the University of Chicago to laser scan and develop BIM as-built records of over 1 million square feet of historic campus facilities including the renowned Frank Lloyd Wright Robie House, the Rockefeller Chapel and the Oriental Institute.
The University is developing a 3-dimensional record system for planning, space information, and other operational uses, and these systems require existing buildings to have up to date BIMs.
The project utilizes LiDAR scanning of buildings' exteriors and interiors in order to capture existing conditions. The scans produce point clouds that are used to generate as-built Architectural BIMs. The University will store a 3D model incorporating the original point cloud data for each building. These deliverables will be utilized by Facilities Services for Space Management and for generating 3D geospatial models.