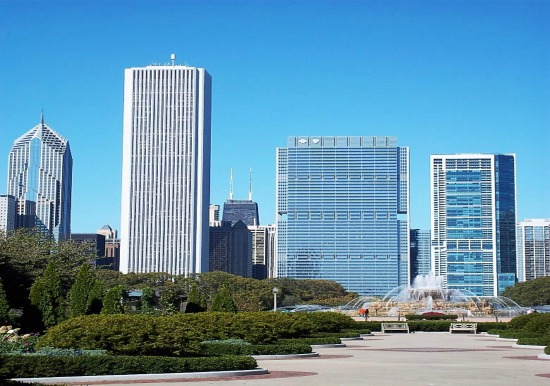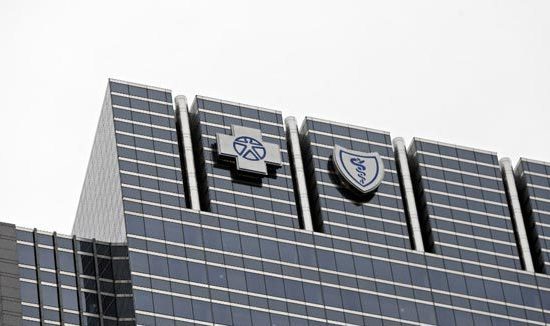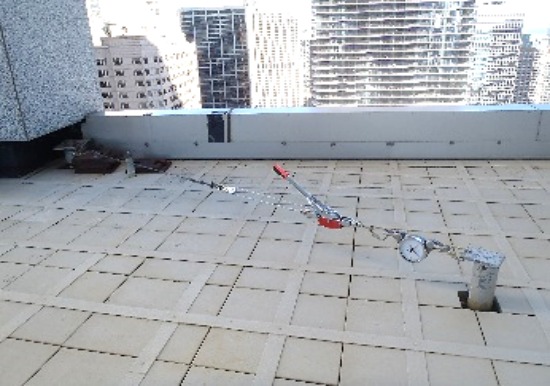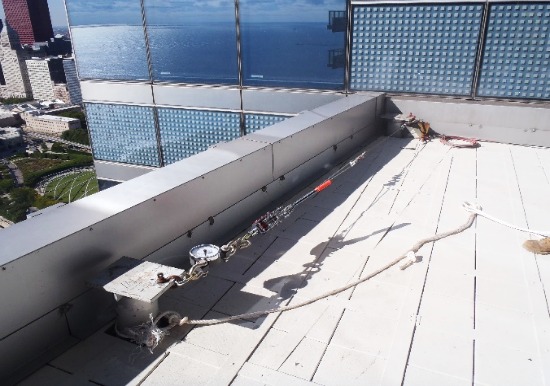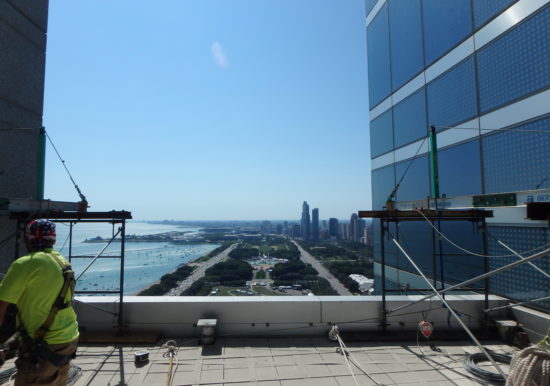 CBRE
Chicago, Ilinois
Project Type:

Commercial Real Estate
Project Size:

57 Stories
Background
The owner retained a general contractor to perform a multi phased sealant replacement for the Blue Cross Blue Shield Tower in Chicago, Illinois. The work needed to be performed from powered platforms and swing stages. The building had an existing fall protection system including Davit bases and Tie-backs. However the existing access and fall protection system had not been tested or certified for safe use in accordance with industry and OSHA regulations.
Results
ZS performed a complete safety inspection, testing and certification program for the building maintenance access and fall protection systems.
The building's systems were certified for up to ten years of use. These certified systems will also allow quick access to areas of the building envelope for emergency repairs and window replacement in a more efficient and cost saving manor.