Deer District named Milwaukee Business Journal's Real Estate Project of the Year
Posted by:
ZS

on August 13, 2020

The Milwaukee Bucks Deer District was recently named Project of the Year at the Milwaukee Business Journal's 2020 Real Estate Awards. Milwaukee Bucks' president Peter Feigin accepted the award on behalf of the project.

The architectural design for the project was led by Milwaukee-based firm RINKA+. Hunzinger Construction was the construction manager for the project, and ZS served as the Structural Engineer of Record for all structures built within the Deer District.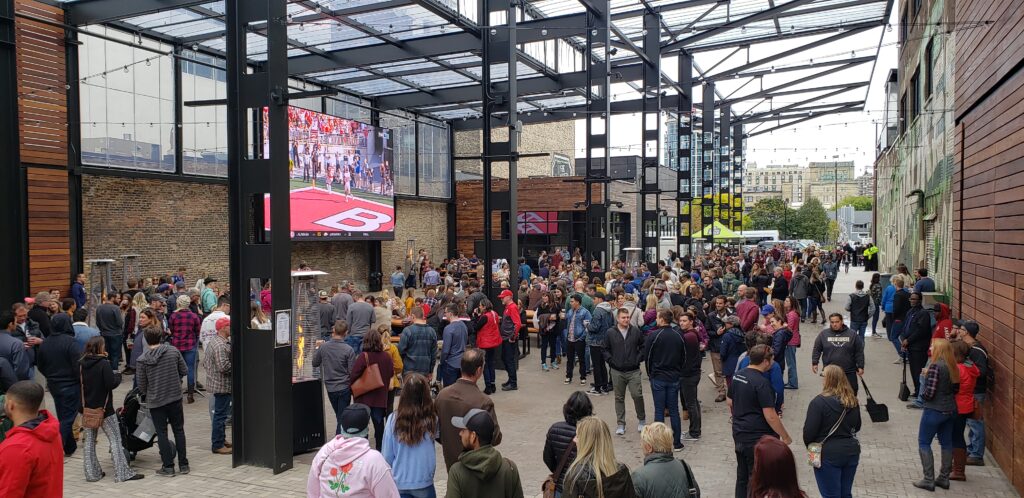 The Deer District is a 2.5 acre plaza adjacent to the Fiserv Forum. The plaza includes three buildings comprising 65,000 square feet for businesses including The Beer Garden and The MECCA Sports Bar and Grill, Drink Wisconsinbly Pub, Good City Brewing, Punch Bowl Social, and Insomnia Cookies. The plaza is extensively landscaped including public art and serves as a year-round space for events.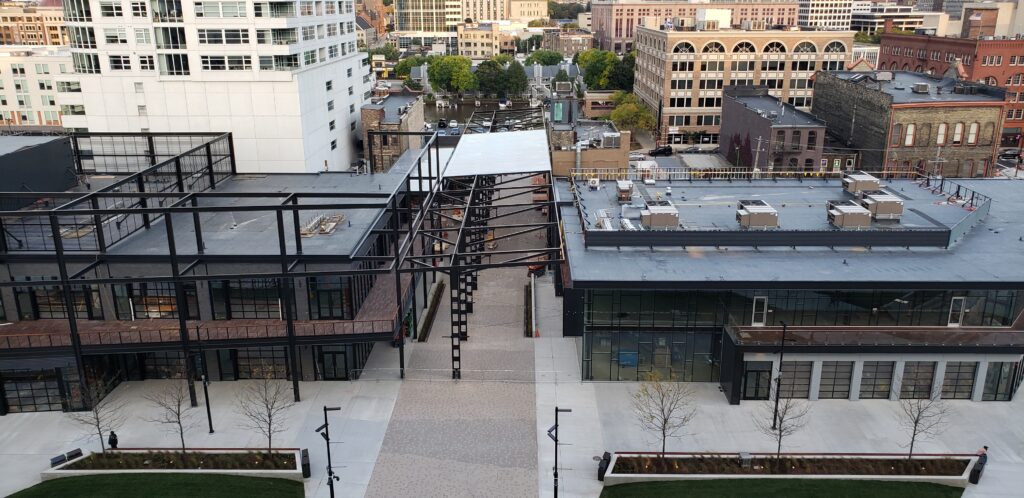 The majority of the project is primarily located on the former site of the city-owned Highland parking garage. The garage structure was demolished prior to construction of the District. The driven pipe pile foundations and a portion of the pile caps remained in place, requiring ZS' careful coordination to incorporate the new and existing foundation . Using detailed as-built documentation of the existing foundation locations, the new micro-pile foundations were located such that there were no conflicts during construction between the new and existing foundation elements. New steel columns were located on the existing pile caps with a new grade beams spanning between the existing caps. This eliminated the need for new foundations along these edges of the new buildings.
The design also included a challenging canopy roof structure over the beer garden . Our team utilized detailed 3D laser scans of the adjacent existing buildings to assist RINKA with their design of the canopy. The 3D scans helped the team visualize how the new canopy structure related to the surrounding building elements. As a result, the canopy geometry was modified during design to create a better space with its surrounding neighbors.