News from ZS
Posted by:
ZS

on September 22, 2021
ZS continues Fall Protection System Installation at Komatsu North American Headquarters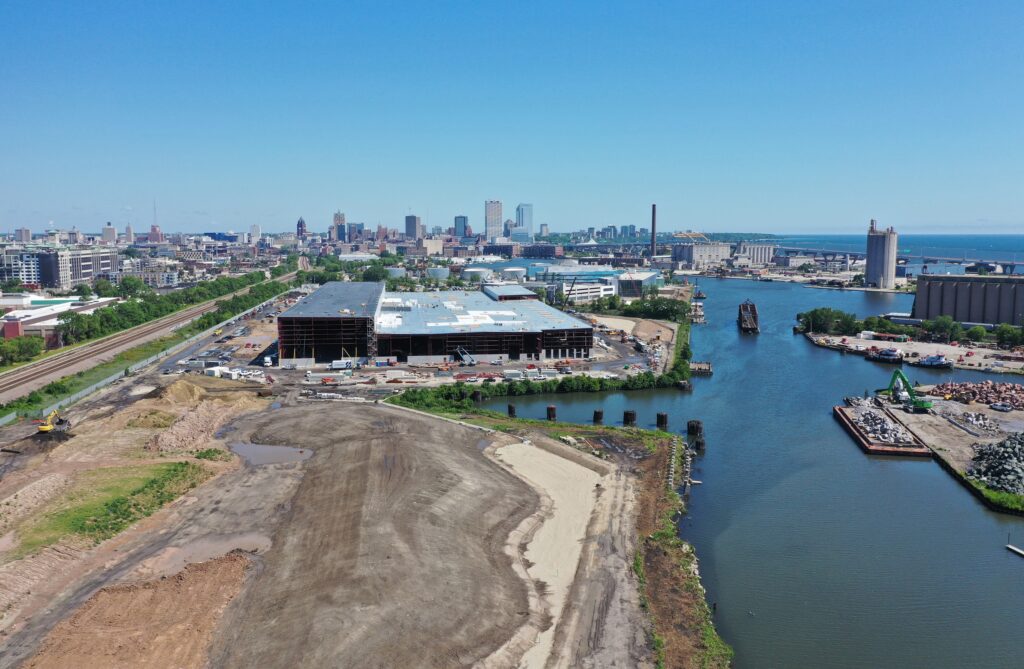 ZS was selected by Komatsu and Hunzinger Construction to provide roof access and fall protection design-build services for Komatsu's new North American headquarters in Milwaukee's Harbor District. The currently under construction headquarters includes 176,000 square feet of offices and 430,000 square feet of manufacturing space.
ZS designed and is currently overseeing the installation of an engineered fall restraint system that will allow safe and OSHA compliant roof maintenance access at the new headquarters. The engineered system will utilize over 150 engineered fall restraint anchors and almost a mile of horizontal life line cables. During the system construction, ZS has been onsite to provide the construction, testing and certification of the access systems.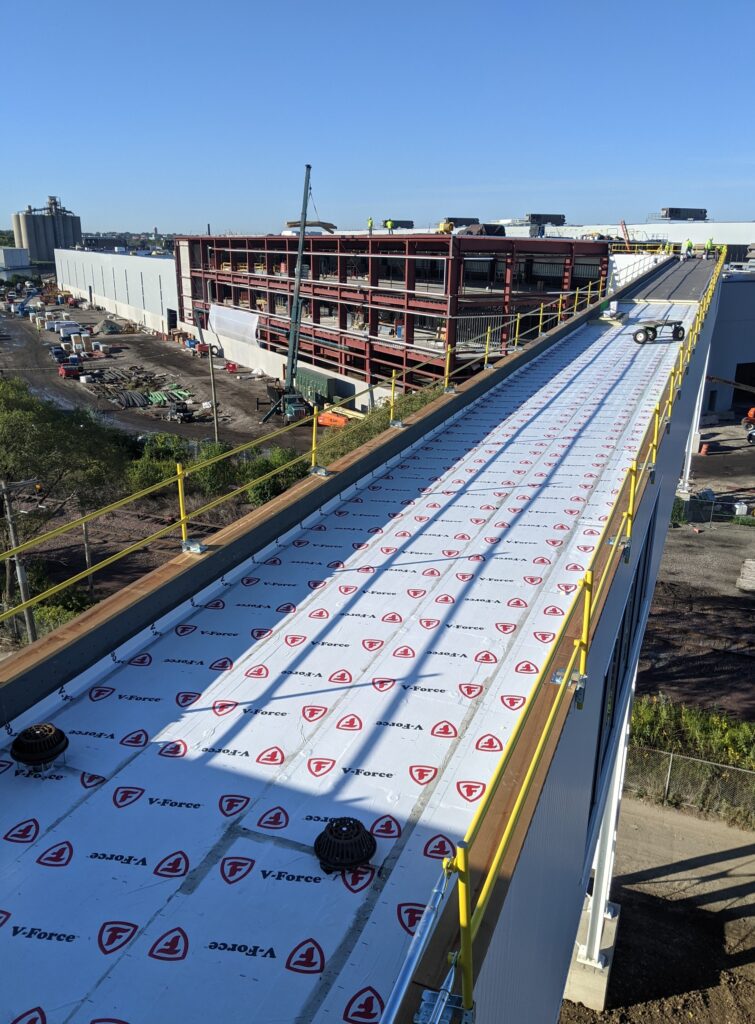 ZS Awarded Scan-to-BIM Project for MMSD
Milwaukee Metropolitan Sewerage District (MMSD) selected ZS to create a scalable and maintainable solution for sharing water reclamation facilities data that integrates with other systems. ZS is currently in the process of creating LiDAR point cloud data acquisition and registration of post processing data to create 3D models of MMSD facilities located at the Jones Island and South Shore Water Reclamation Facilities. The ZS team for this project has self-performed, applied, and implemented Laser Scanning to BIM Conversion services, similar to the conversion scope requested by the District for over 28 Million Square Feet (SF) of industrial, educational, and commercial facilities.